Spring Is Here!
It's the perfect time to prepare your Outdoor Spaces because we are all itching to get outside and enjoy! Here's a few helpful tips on how to get started —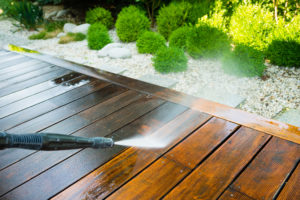 STEP 1: INSPECT + REPAIR
Touch up and apply Rust-Oleum® to any worn metals
Sand and seal any weathered woods
Weed and till all flower beds and walkways
Power wash your deck or siding
STEP 2: DEFINE YOUR VIBE
Here's where you get to make some notes and find some visual inspo to define what you want your outdoor space to look and feel like. You can go with your usual style or take a chance and spice it up this year!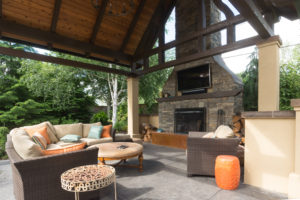 STEP 3: BEGIN THE LOOK
Choose your color palette
Take inventory of your sun versus shade factor
Take a trip to the nursery… remember, not all flowers are sun flowers, or shade flowers. Make sure you look at their labels and choose accordingly, so they can have a long fruitful season!
Fill your pots with spring/summer flowers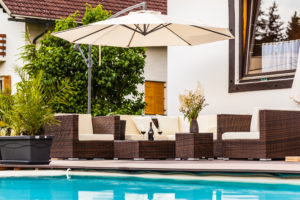 STEP 4: FURNITURE
Having varied seating is crucial to maximizing the most out of your outdoor square footage. Many think of chaise lounges for their outdoor seating areas, but they are often NOT the most practical. Choose chairs that have recline-ability paired with free standing ottomans. These are MUCH more practical options, with a smaller footprint. Now you may decide if you need new coverings for the cushions. These tend to get pretty dirty throughout a prior season's use. It's just the nature of the game. So, it would be a shame to have a gorgeous setting with moldy seat cushions to sit on. This is often times a major allergy culprit for my clients and their children, and it takes halfway into the season to realize that what they are sitting on, is home to a lot of their discomfort.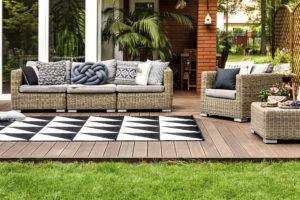 STEP 5: COLORS + PATTERNS
There are beautiful and varied patterns and colors for outdoor fabrics these days, so you're not limited by what you see in the stores. It's surprisingly easy to have your outdoor cushions re-covered with a fabric to match what's inside the house too! So your outdoor space can speak to your interior decor! There's several wet proof, child proof and pet proof outdoor fabrics, and I can help you pick out the perfect ones in time for your warm weather entertaining.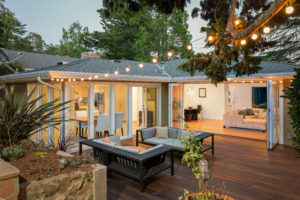 STEP 6: LIGHTING + TEMP COVERAGE
So now for the finishing details! There's nothing more ambient than having the right outdoor lighting: hanging lights, stand alone lighting or step lighting, just to name a few. Outdoors fans can also come with lighting and help ward off mosquitoes because they hate moving air! Since evenings can still be cool, you may want to add a few warming elements such as, a standing heat lamp or fire pit. These details can really help you extend the enjoyment of your outdoor living spaces. Lastly, if you don't already have an overhang or gazebo, this is a great time to invest in a collapsible umbrella.